Breez Banner System Program
Somerdale has partnered with Breez Banner Systems to provide a unique and attractive pole banner program that will showcase our community and provide great marketing and visual support for our local businesses. These are custom banners with messaging that is updated three times per year.
If you are interested in learning more about the program, please visit their website at www.breezbannersystems.com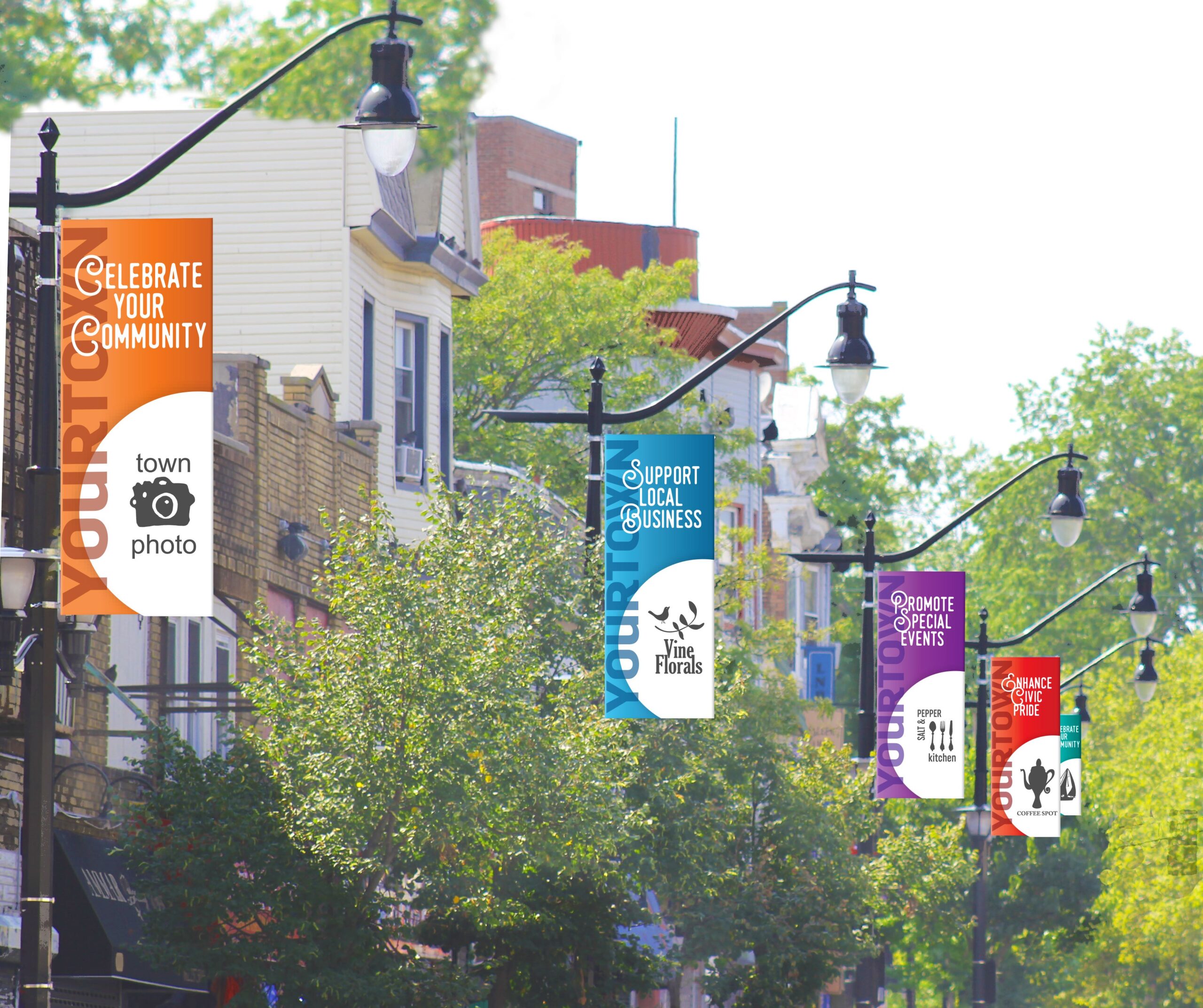 Business Spotlight Program
The "Business Spotlight" video program is a free service offered to businesses located within our municipality. At the request of a Somerdale businesses, we will schedule our local media production firm, Letter 8 Media to produce a short 3-4 minute highlight video of your services and facility. Our production crew will create a custom presentation, including on-site video, narration and music that will be displayed on our website, Facebook page and YouTube channel. You are also free to use this video as a promotional marketing tool on your own social media platforms. This is at NO COST to you! We release new Spotlight Videos throughout the year so there is no sign up constraints or timetable.
If you are interested in getting on our production schedule, please email MMiller@somerdale-nj.com with your contact information and we will have the production company contact you.
Shop Somerdale Merchant Gift Card Program
Periodically, throughout the year, we offer our residents the opportunity to purchase Gift Cards from the borough. These gift cards are in denominations of $50, $20 & $10. The gift cards are sold by the borough to the consumer at a 25% discount rate i.e. $37.50, $15 & $7.50 respectively. Anyone from in town or out of town can purchase these cards online directly from the borough.
As a participating merchant, you are asked to accept the gift cards at their face value as if they are cash. You then submit your collected cards at whatever interval you wish to the borough and we will reimburse you the full amount of the face value.
Therefore, the program does not cost you anything to participate and encourages customers to frequent your business to obtain the 25% discount. There is no expiration on the gift cards and no cost to the buyer of the gift card as well.
Merchant participation is quite simple….. just accept the cards and visit us periodically to be reimbursed! For additional information on the program, visit https://www.shopsomerdale.com.