Mission Statement
Our mission is to actively pursue, document and archive all history pertaining to the Borough of Somerdale, past and present so as to preserve the recording of significant events for future generations to experience.
The History of the Somerdale Historical Society & the dedicated Historians that make it work
In our 94 year history there have been many people who have tried to establish a historical society in the Borough of Somerdale. Though their efforts were sincere, not much history was documented. Then in 1946 there was a man named Martin C. Hanson who moved his family to Somerdale. Marty, as he was lovingly called immediately got to work within his community. He started out as a member of Borough Council in 1950 through 1957. In 1957 he became Mayor of Somerdale through 1963 and again from 1967 through 1971. Martin had a passion for history, so much so that he wrote a paperback book called, Taverns, Farms, and Hamlets of Somerdale. Martin led the fight to keep the White Horse Tavern from being torn down in 1963. He would always recognize historical sites around town and was determined to preserve them. Martin finished his paperback booklet at the age of 87 and sadly passed away the next year. He left a legacy that will always be remembered by the residents of Somerdale, his family, and future historians who continue the work he started.
Then, in 2018 Mayor Passanante and Councilman Larry Sefchick were talking about the need for more historical information about our community. With our 90th anniversary as a Borough coming up in 2019, we wanted to make sure our residents knew everything about our past. We decided to create a paperback booklet titled, Somerdale, Celebrating 90 Years. To do this we would need tremendous support from our fire department, police department, residents, and businesses to help us with this undertaking. We completed the booklet about four months later, with all the historical details from 1929 to 2019. The historical booklet was well received by our residents. They were now able to have a glimpse of our past and see how many amazing people came before them. With that project being very successful and gaining support, we were able to move on to our next project. In November of 2019 we had a ceremony to bury a time capsule at Borough Hall. The time capsule was a stainless-steel container made and donated by Pepco, a local manufacturing company. We asked our residents, businesses, schools, first responders, and local government to help us collect as much history as possible to add to the capsule. The response was amazing, we filled the container (which was quite large) to the top. Our hope is that when our residents open up the time capsule in 2079, they get a glimpse of who we were, and hope that they appreciate the history we preserved for them.
Now with the History Booklet written, and the Time Capsule buried, and all the history collected and documented, what next? Once again, the Mayor and Councilman Sefchick were discussing the amount of history that we collected in just one year. Why don't we create a Somerdale Historical Society?
In 2020 we were off to a good start until covid hit. Drastically reducing our ability to find new members and have meetings, we had to work behind the scenes for a little over a year. That time off enabled us to find the most dedicated and passionate people historically connected to our community. In two years, we have been very fortunate to attract ten members to the Somerdale Historical Society. And being honest, they love history, they love to talk history, collect history, and be a part of history.
So, lets meet the dedicated historians who call themselves, The Somerdale Historical Society.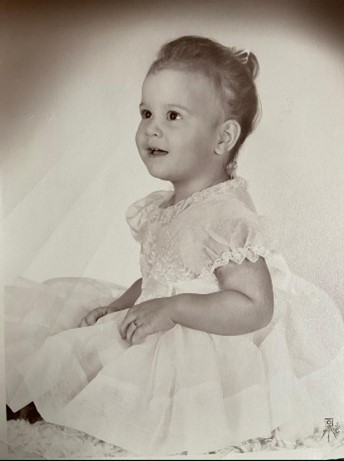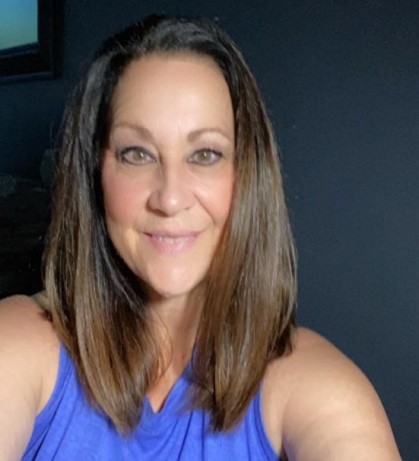 Kelly Almasy, born January 1964. Daughter of Claire and the late Frank Almasy Sr. and Great-Granddaughter of Frank Rebstock, who was on the first town council in 1929. Kelly's father was one of the original nine members of the Dragmasters Hot Rod Club. Kelly grew up and still resides in Somerdale. Kelly attended Our Lady of Grace, Somerdale No.1 and Somerdale Park School and graduated from Sterling High School in 1982.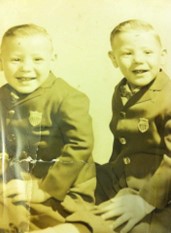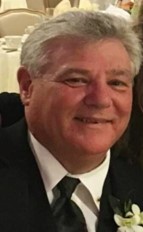 John Potts, born May 1958. Son of Marie (Rebstock) and John Potts and grandson of Frank Rebstock, who was on the first town council in 1929. John grew up in Somerdale and attended Our Lady of Grace School and graduated Sterling High School with twin brother Michael. John and Michael joined the US Army upon graduation from Sterling. John is a member of the Somerdale Raws-Tait VFW Post 7334 Auxiliary and currently lives in Washington Township.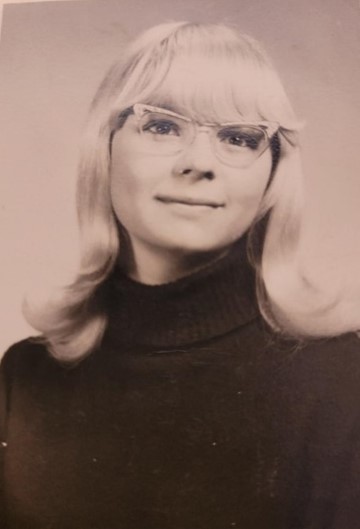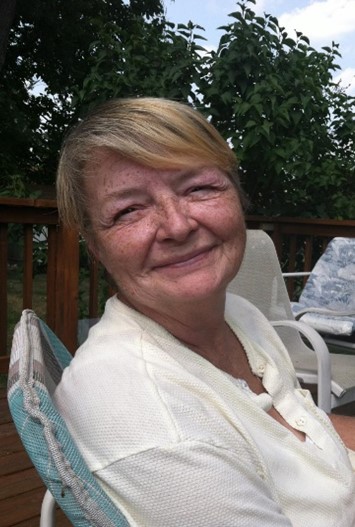 Teresa Kaiser born in October of 1952 in New Paris, Ohio. Teresa moved to Somerdale in 1980 and has been married to her husband John for 32 years. Teresa has two children and five grandchildren. Teresa graduated from National Trail High School in Gettysburg, Ohio and studied at the University of Pennsylvania for four years. Teresa is retired and enjoys gardening, cooking and reading. Teresa's favorite saying is, "If you're gonna do something, do it right!"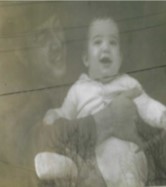 James J Perry, born June 1962. My grandparents moved to Somerdale in 1946. My father, James Perry, served as mayor of Somerdale from 1971 to 1988. I attended Somerdale Number One School and Somerdale Park School. I am a lifelong resident of Somerdale. I served as president of the Somerdale Democrat Club, Council President, and Councilman from 2000 to present. I have served on too many committees to mention. I have been married to my wife Nancy for 33 years. I have two children and four grandchildren.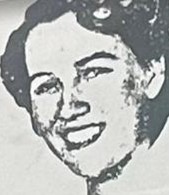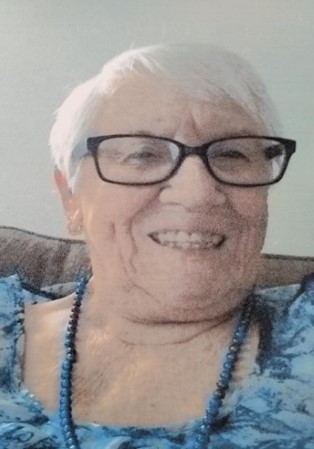 Dorothy (Fly) Riley, moved to Somerdale in 1961 with husband Vincent when he was discharged from the US Air Force. Dorothy was born and raised in Lindenwold, where she currently resides. Dorothy attended Lindenwold Grammar School and then graduated high school in 1951 from Camden County Regional High School. Dorothy has seven children who grew up in Somerdale and she and Vincent were active in the Somerdale Father and Son Association and Cub Scouts. Dorothy was also the seamstress for the local Mummers Fancy Brigade.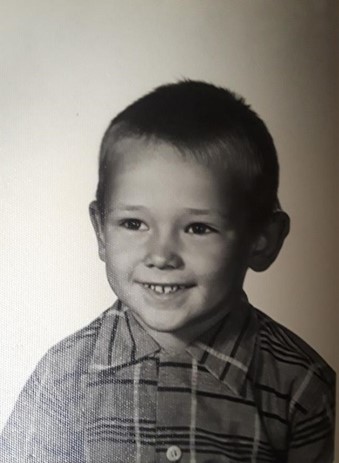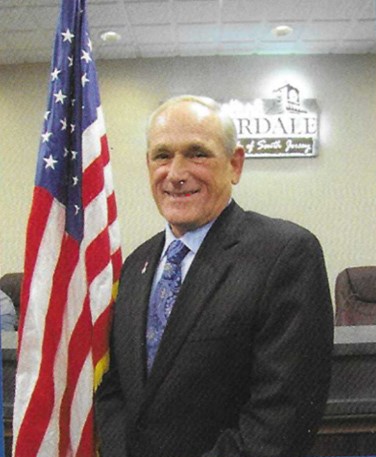 Larry Sefchick, born January 1954. Larry grew up in Pittsburgh Pennsylvania and attended Carrick High School. Larry moved to New Jersey in 1972 and settled down in Somerdale in 1988.  Larry is married to his wife Patty for 40 years. They have two children, Stephen and Laura and a beautiful grandson, Roman. Larry has been a member of Somerdale Borough Council since 2015, as well as a founding member of the Somerdale Historical Society.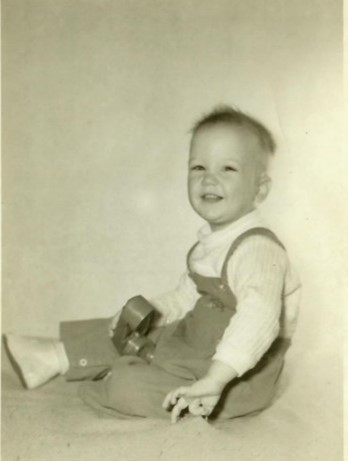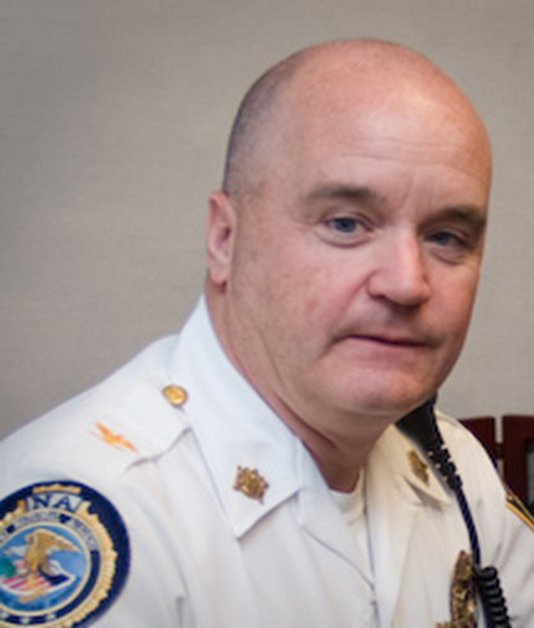 Jim Walsh, born October 1964. Jim grew up in Bellmawr, New Jersey and graduated from Triton Regional High School in 1983. Jim holds a degree in Administrative Science in Public Administration/ Human Resources from Fairleigh Dickinson University. Jim served as a member of the Bellmawr Police Department as a part-time officer and dispatcher prior to joining the Somerdale Police Department in 1987 as a full-time officer and was promoted to his current position of Chief of Police in 2020. Jim has been married to his wife Ingrid since 1992 and they have two children, a son Blake and daughter, Erica. Jim was a member of the Somerdale Board of Education. Jim currently serves on the Sterling Municipal Alliance and the Planning & Zoning Board.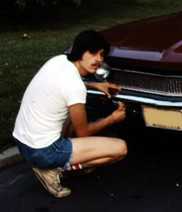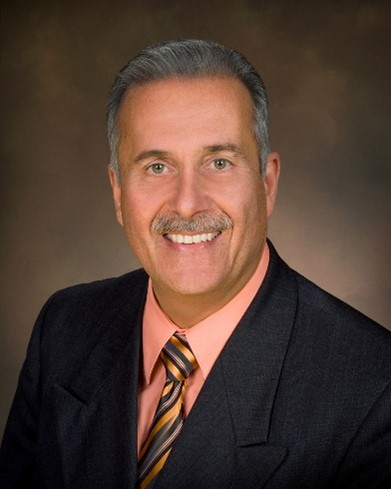 Gary Passanante, born January 1957. His mother was a DelPercio who grew up in Somerdale, living on the White Horse Pike as a child. Gary lived in Magnolia for 9 years, Stratford for 23 years and moved to Somerdale in 1989. He graduated Sterling High School in 1975. Gary was elected mayor of Somerdale in 1995 and is currently serving in his 28th year as mayor. He is a two-time, past president and current member of the Executive Board for the Camden County Mayors Association and was their first recipient for the "Mayor of the Year" award in 2005. Gary earned his B.B.A. in Marketing from the Wharton School of Business, University of Pennsylvania, and a graduate degree in Marketing from St. Joseph's University. He has over 30 years of experience in the private corporate sector. He is married 40 years to his wife Jeanne and has two sons, Steven (37) and Tyler (30).
In Memoriam
Below are deceased, founding members for the Historical Society that played key roles in the startup and success of this group.
Stephanie Ramage- McGee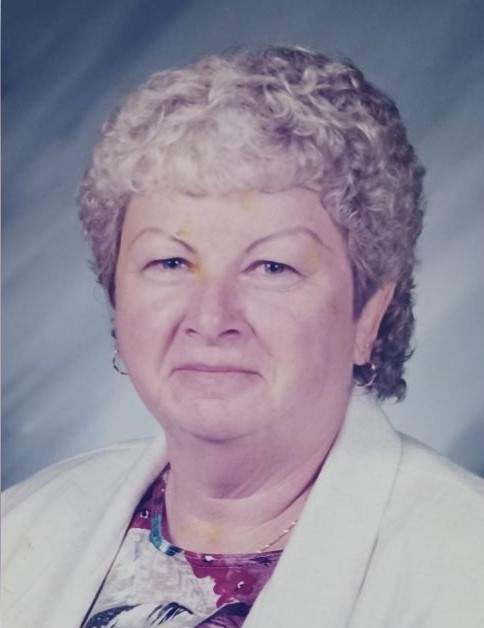 On June 28th 2023 the Somerdale Historical Society lost a member and a dear friend.
Stephanie knew so many, from her time as a crossing guard and matron for the Somerdale Police Department, and attendance officer for Sterling High School.
She was always active in her community as a volunteer, and made many friends and memories over the years. We were very fortunate to have her as a member of the Historical Society to share those memories. Our dear friend, you will always be remembered. God Bless
Wayne Barkoff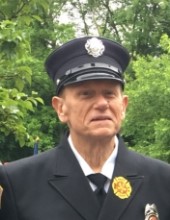 On March 30th 2023 the Somerdale Historical Society was saddened when Wayne Barkoff, a founding member passed after a lengthy illness. Wayne was a historical guru. If you asked him a historical question, he would answer the question then provide you with a photo. Somerdale has lost an ambassador of our past history and our future history. He was loved and respected by all, and will be deeply missed.
A lifelong resident of Somerdale, Wayne worked his entire career as a technology/electronics repair manager. He was an active firefighter within the Somerdale Fire Department (Magnolia Heights Fire Company) for almost 50 years. He held many positions within the department, including Chief. He was a part-time police officer and bailiff with the Somerdale Police Department, and a past member of the Somerdale Planning Board.
Our dear friend, you will always be remembered. God Bless.
Special Request
If you are a Somerdale resident who has lived in our community for 50 years or more we would like to hear from you. If you are a senior, we would like to hear your story and celebrate your life.
All too often our senior's voices are silent and they are never recognized for their accomplishments. We all have a story to tell, whether it be a time, a place, or a thing. If you would like to share your life story and be a part of history in our community please contact; lsefchick@somerdale-nj.com
Or call 856-783-6320 ext. 1300
Contact Information
Larry Sefchick, lsefchick@somerdale-nj.com
---
Virtual Tours & Historical Video Presentations
Somerdale Time Capsule: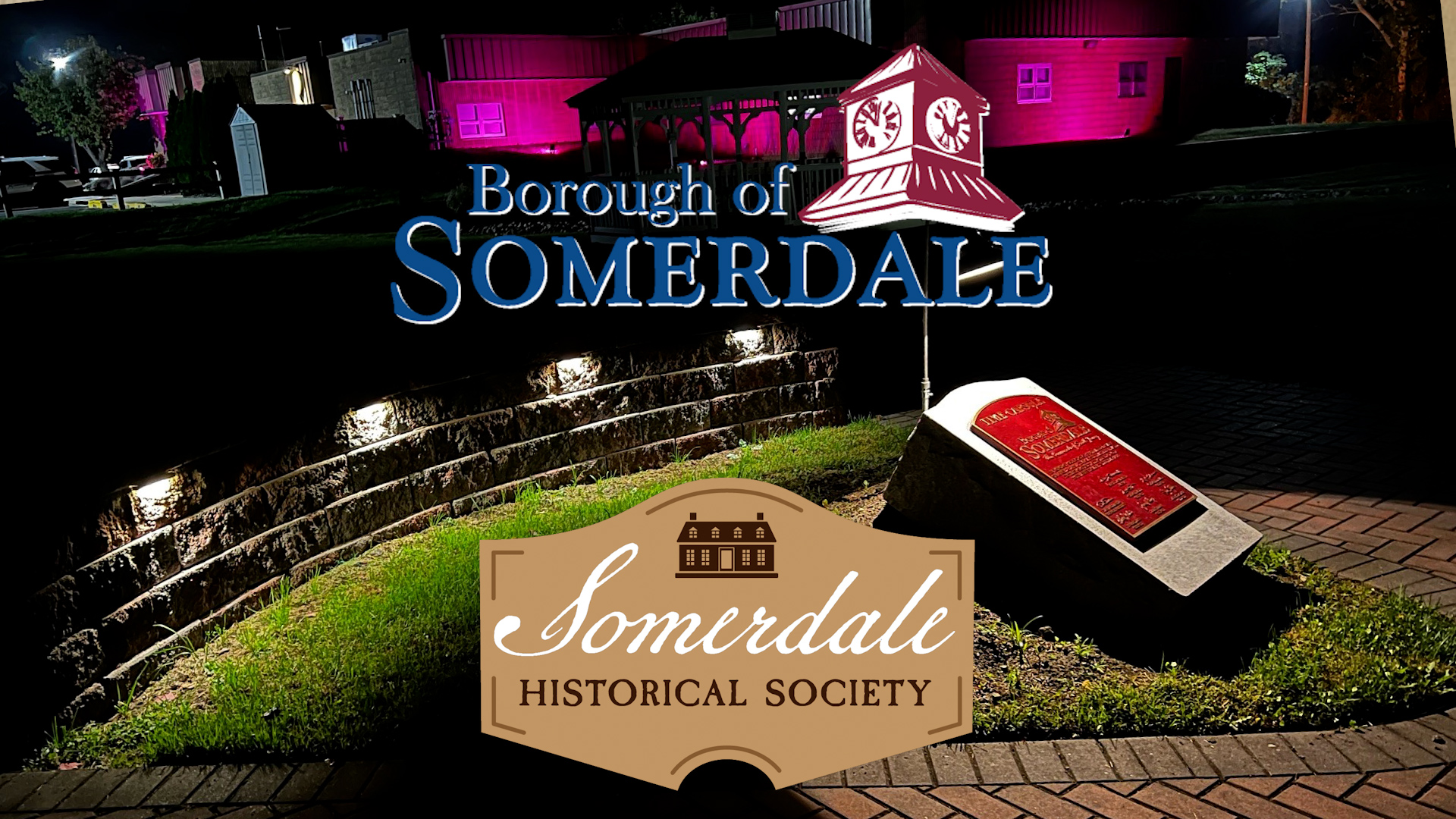 Somerdale Fire Department: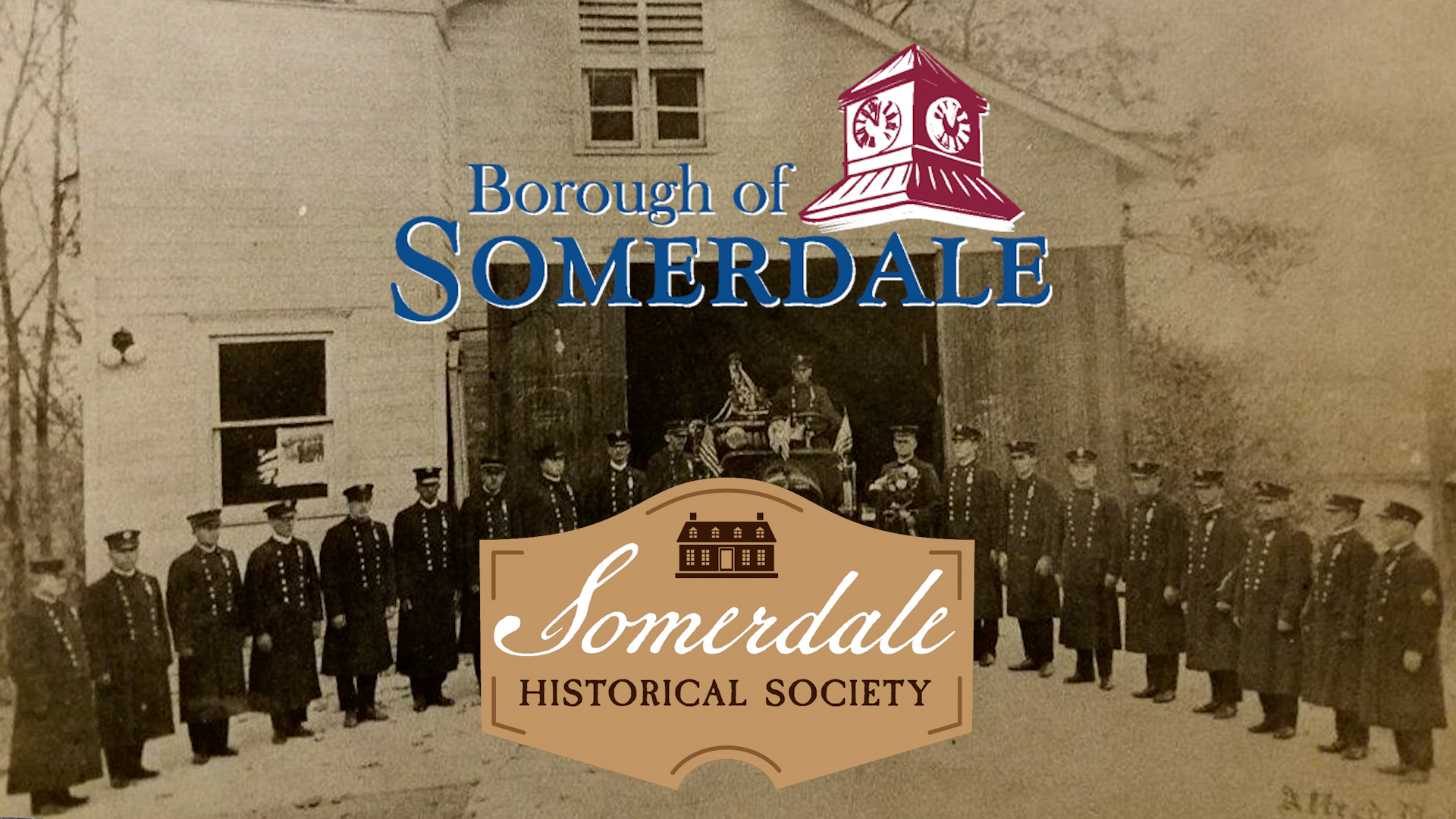 The Warwick Tavern: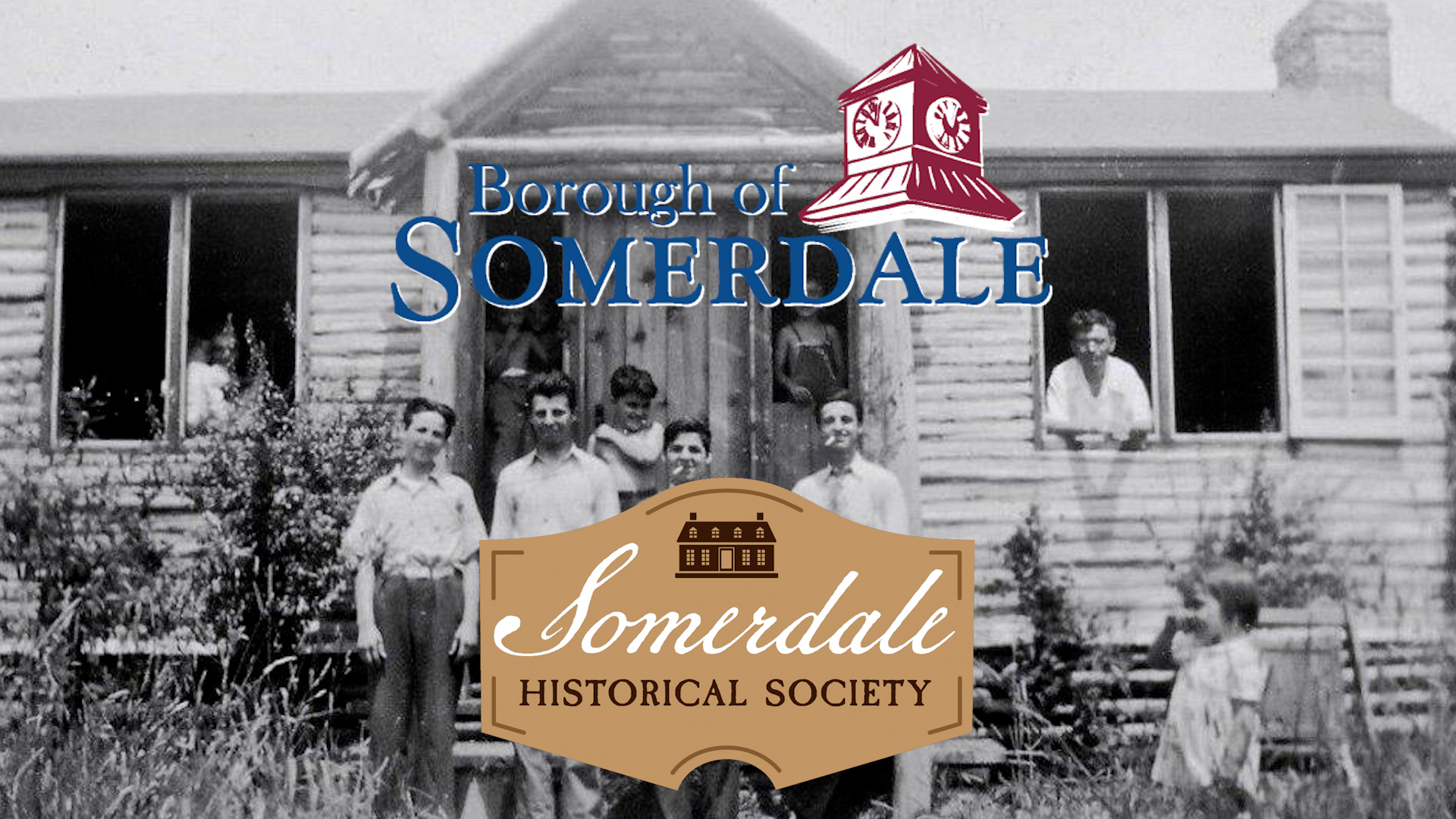 Somerdale Revolutionary Soldier – John Mapes: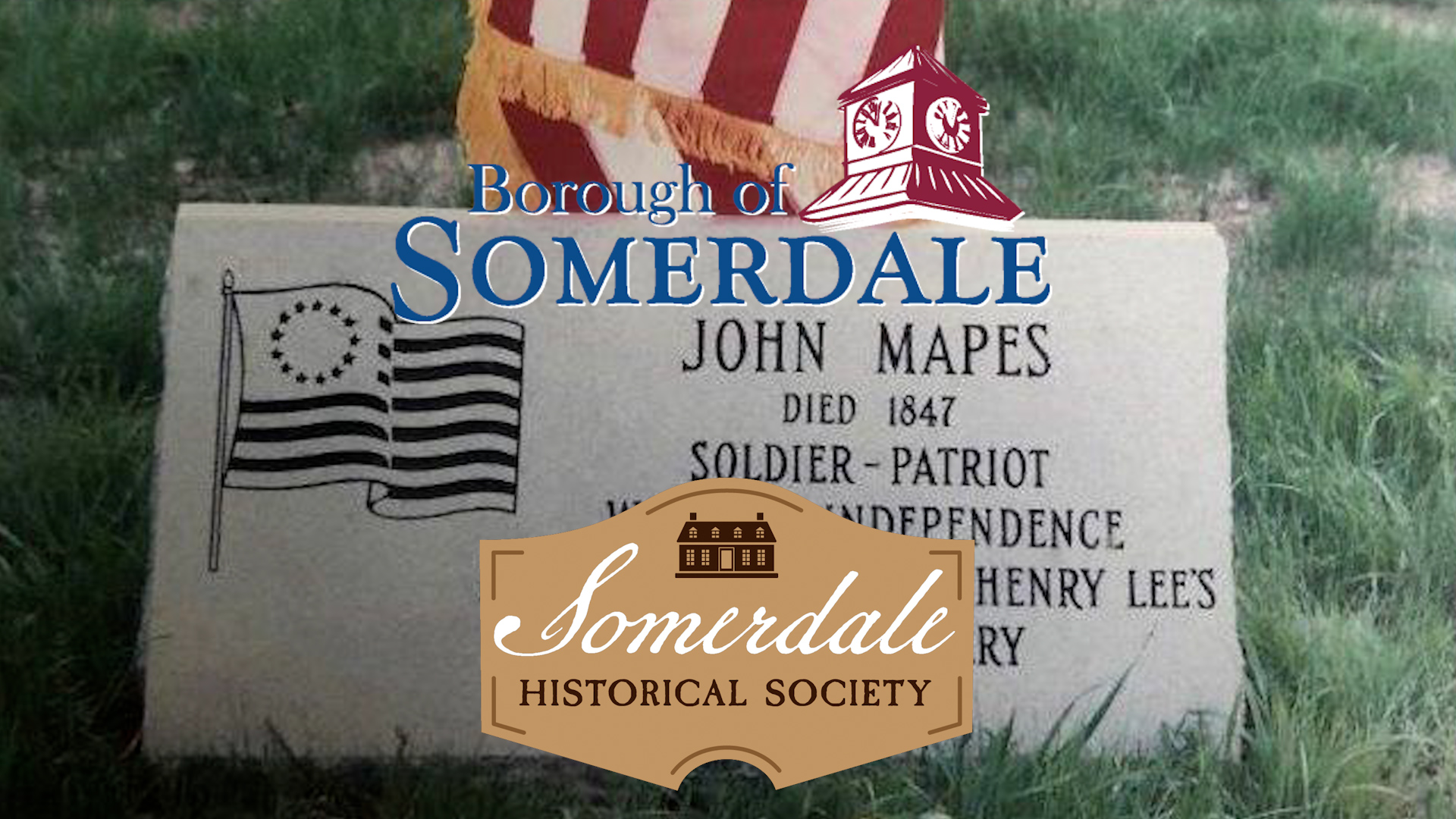 Somerdale DRAGMASTERS Tribute – 90th Anniversary Festivities: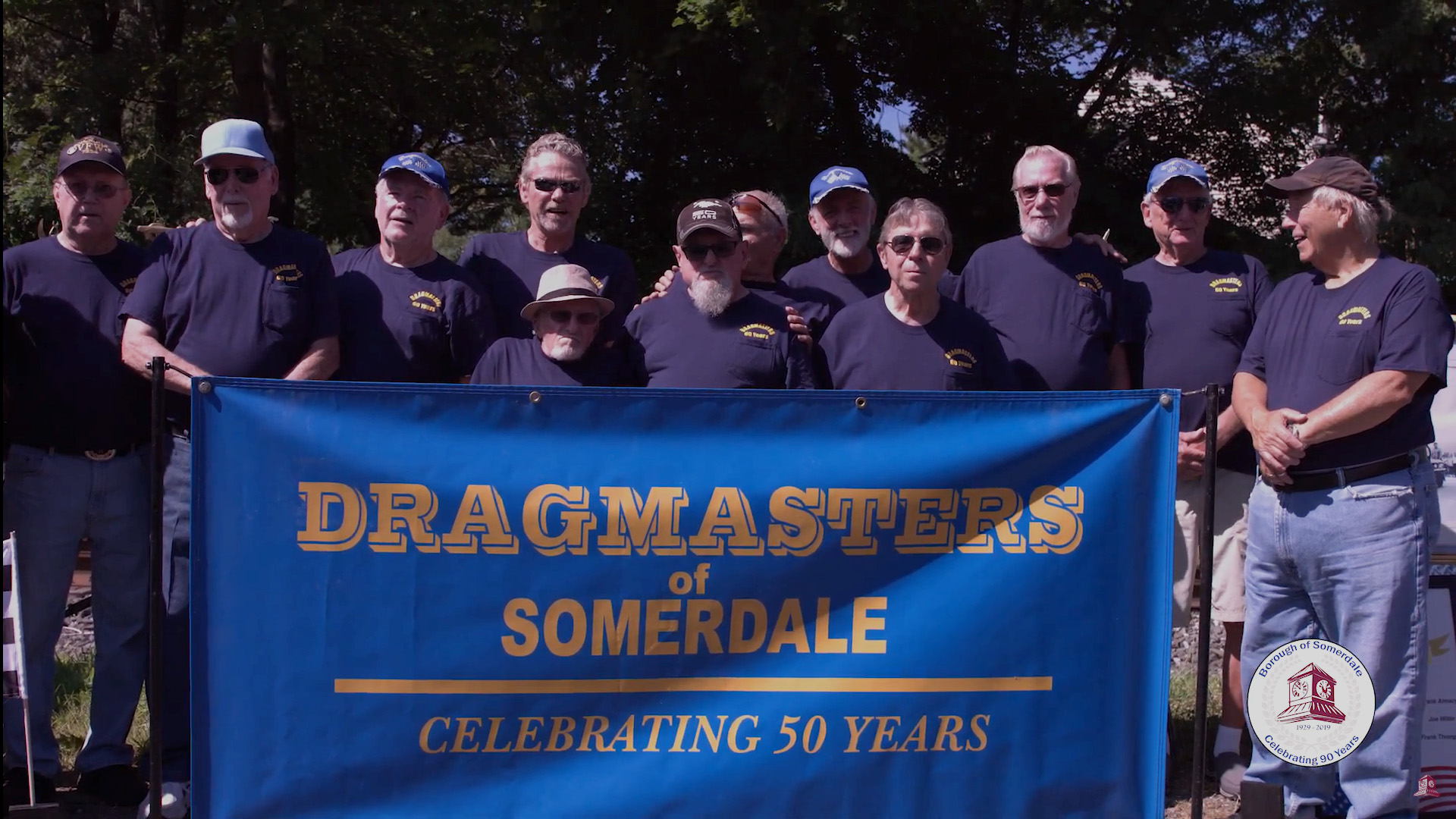 Our Lady of Grace – Reflections of the Past: